Freeze-dried apple in cubes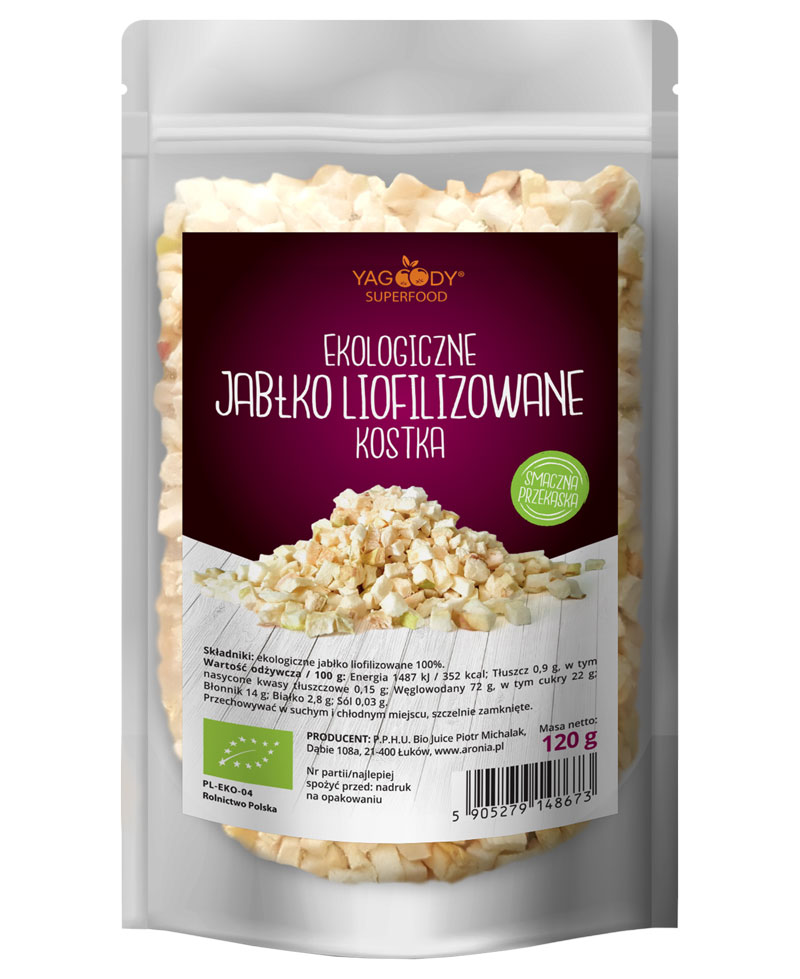 120 g / 30 kg
40 / 1 pcs
36 / 8 boxes
In Bio Juice offer you will find fruits, which eating has excellent influence on your organism!
Thanks to the freeze-drying process, our apples taste and smell, as they were freshly gathered. They contain natural fibre, quartine, vitamins (A, C, E, K, B6) and minerals (magnesium, phosphorium, iron, zinc, potassium, calcium, sodium), and thanks to the freeze-drying proces all those ingredients are preserved.
Freeze-dreid apple is a healthy snack for You and your children, which you can take with you everywhere! Thanks to the advanced technology of freeze-drying process, product kept its natural tasty values, shape, smell, vitamins and minerals! You can add it to the morning Muesli or to the fruit porridge for your child. Under the influence of water, freeze-dried apple will soften and take on more volume. It i salso great alternative for fresh apples, especially when the season is over.
In BIO JUICE, Your health has the highest value for us. Reach for natural BIO JUICE products, always, whenever you feel like it.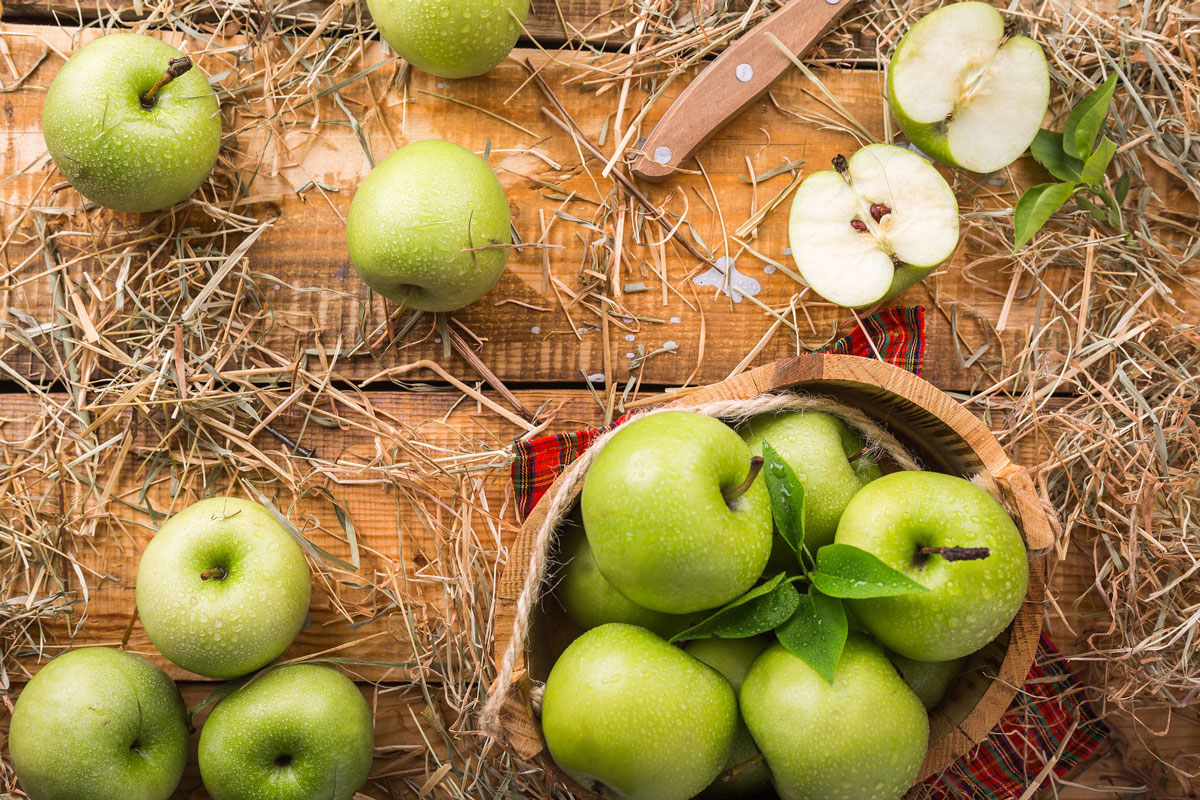 Visit our store
and take care of your health!