Lemon balm extract powder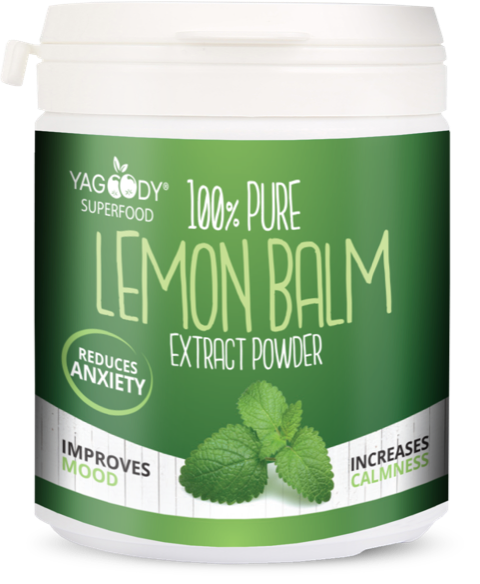 30 g/ 7,5 kg
192/2 pcs
36/30 boxes
Lemon balm leaves have calming properties and are recommended  especially for those who are suffering from nervousness and for people who are in chronić stress and anxiety situations. Lemon balm contains also rosmarinic acid, which has antioxidative values. Lemon balm tea supports concentration and soothes migraine headaches. Because of its aroma, lemon bal mis called as 'citrus weed'.
For whom lemon balm extract?
for people in stressful situations,
for people suffering from insomnia,
for people with migraine,
for people with herpes,
for pregnant women (for nausea),
for women with painful periods.
Dosage:
Once a day, mix 1 g (0,5 teaspoon) with warm or cold water, tea o rany other beverage. It doesn't require brewing.

Visit our store
and take care of your health!