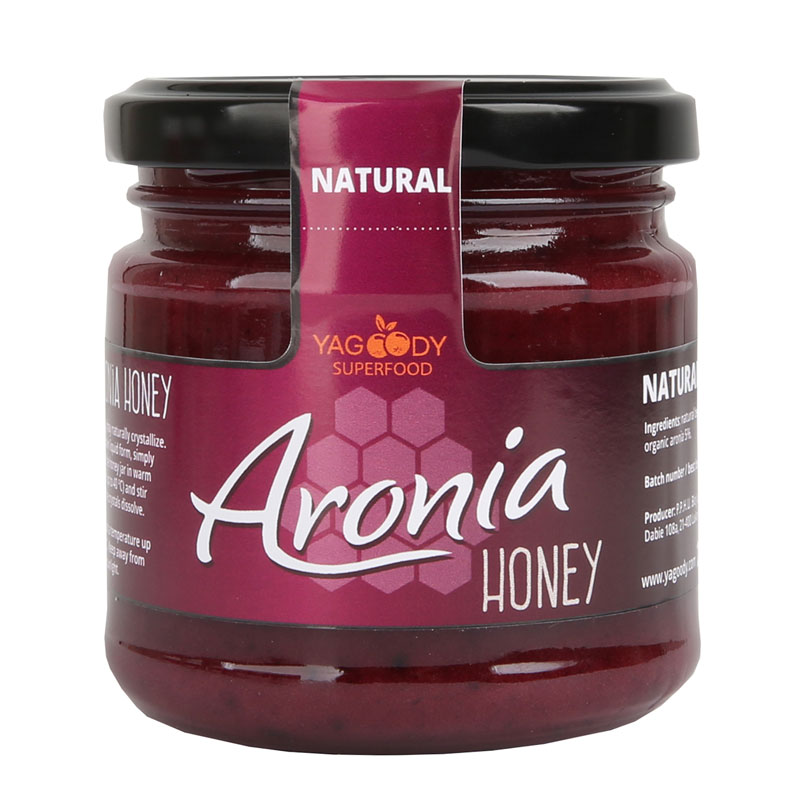 In our online shop you can buy honey with aronia from our organic fields, where we do not use any pesticides or chemicals. Thanks to aronia, our honey has unique taste without white sugar addition.
Our honey is a perfect combination of two healthy flavours – golden, polish honey and ripe polish aronia. At every stage of growth we take care about our fruits and we gather them only when they are fully ripe. In the end, only carefully selected fruits go into the jars – tasty, delicate and incredibly healthy. We can guarantee, that our honey with aronia is in 100% natural.
For whom honey with aronia?
for children and adults,
for healthy diet followers,
for those, who want to strenghten their immunity,
for those, who don't like regular taste of honey.
How to use honey with aronia?
Honey with aronia can be eaten directly from the jar. It i san excellent addition to desserts and porridges. You can also sweaten your tea with it.

Visit our store
and take care of your health!