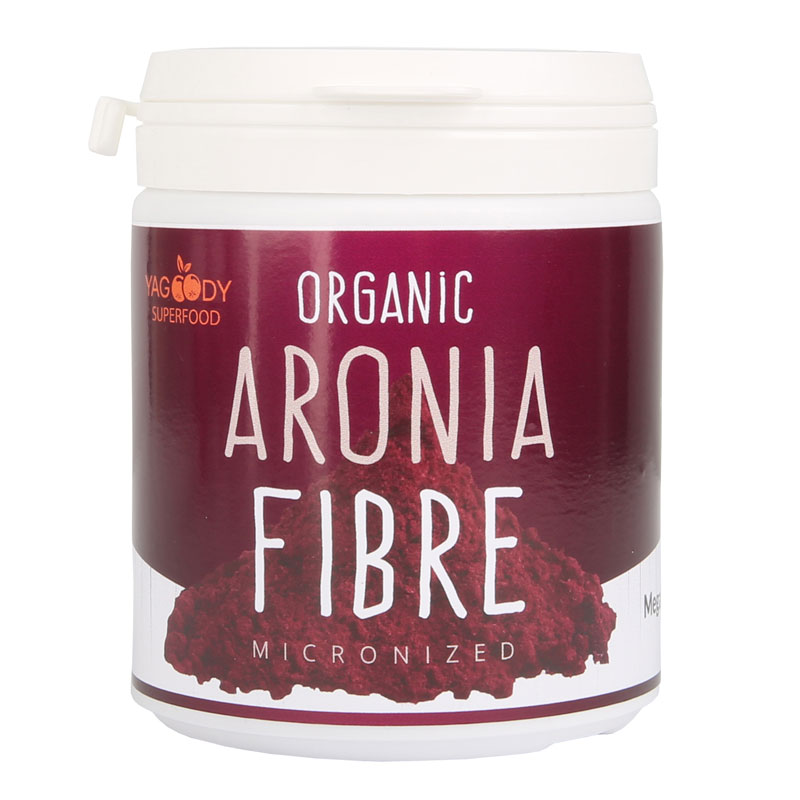 Natural fibre is a very valuable product. Aronia fruits were micronized, thanks to which we obtained greater active Surface area of fiber. This is why, our aronia fibre is perfectly absorbed by the body – absorbes water very easily and as an effect it makes you satited and your appetite is decreases.
For whom aronia fibre?
for people on a diet,
for those who want to maintain proper body weight,
for people with congestions,
for those, who want to cleanse their organism.
Dosage:
You should start taking fibre from 2 teaspoons daily and gradually increase the dose, accuratly for your organism. Do not exceed daily dose 20 g!
Do not eat dry. Add fibre to juice, water, fruit smoothie or porridge.

Visit our store
and take care of your health!