Organic Aronia Freeze Dried Powder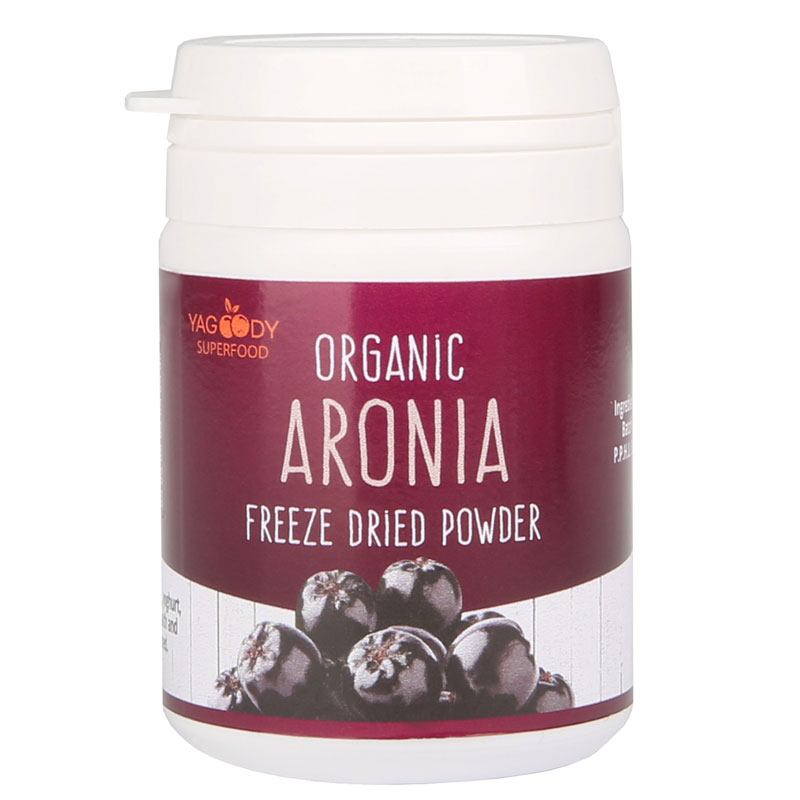 30 / 100 g / 7,5 kg
192 / 75 / 2 pcs
192 / 75 / 2 boxes
In Bio Juice you can buy fruits in powder, which were freeze-dried, which means special drying method in really low temperatures. Freeze-drying process makes possible to preserve maximum of fruit flavour and its nutrition values. It is worth to know, that freeze-dried aronia still has 100% of vitamins, thanks to which it has the same values as fresh fruits. Polish 'black treasue' in every form works as antioxidant – efficiently fights free radicals, regulates sugar level, reduce blood pressure, takes care for skin condition and prevents diseases of the circulatory system.
For whom freeze-dried aronia?
for children and adults,
for people with hypertension and atherosclerosis,
for those who want to strenghten their immunity,
for people with congestions.
How to use freeze-dried aronia in powder?
1 teaspoon of freeze-dreid aronia powder can be dissolved in a glass of water, juice or any other favourite beverage. It will work as an addition to yoghurt, porridge and smoothie.

Visit our store
and take care of your health!