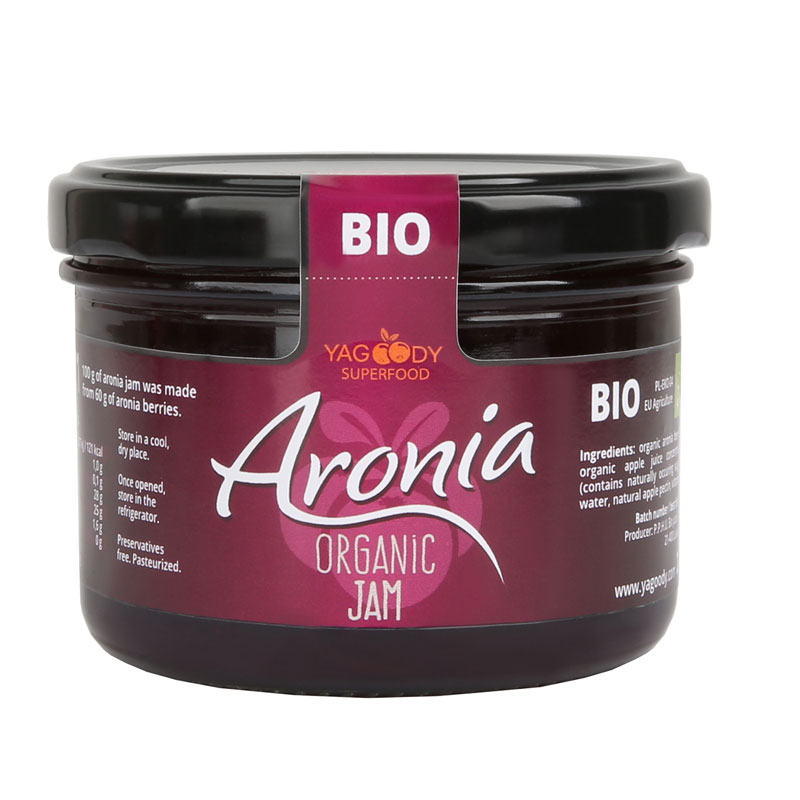 In Bio Juice you can buy in 100% natural and organic aronia jam, which is produced from carefully selected fruits from our family plantation. As a producer, we can guarantee, that during growth of our fruits we do not use any pesticides or chemicals. In our jars you will not find sugar, artificial dyes or enhances. We Focus on maximum natural flavour, which is hidden in black, shiny aronia fruits, which taste we emphasized with organic apple juice.
For whom aronia jam?
for children and adults,
for people on convalescence,
for those, who want to strenghten their immunity,
for diabetics.
How to use aronia jam?
Jam can be eaten directly from the jar. It i san excelent addition to sandwitches, pancakes, waffles and cakes.

Visit our store
and take care of your health!