Organic Aronia Juice Concentrate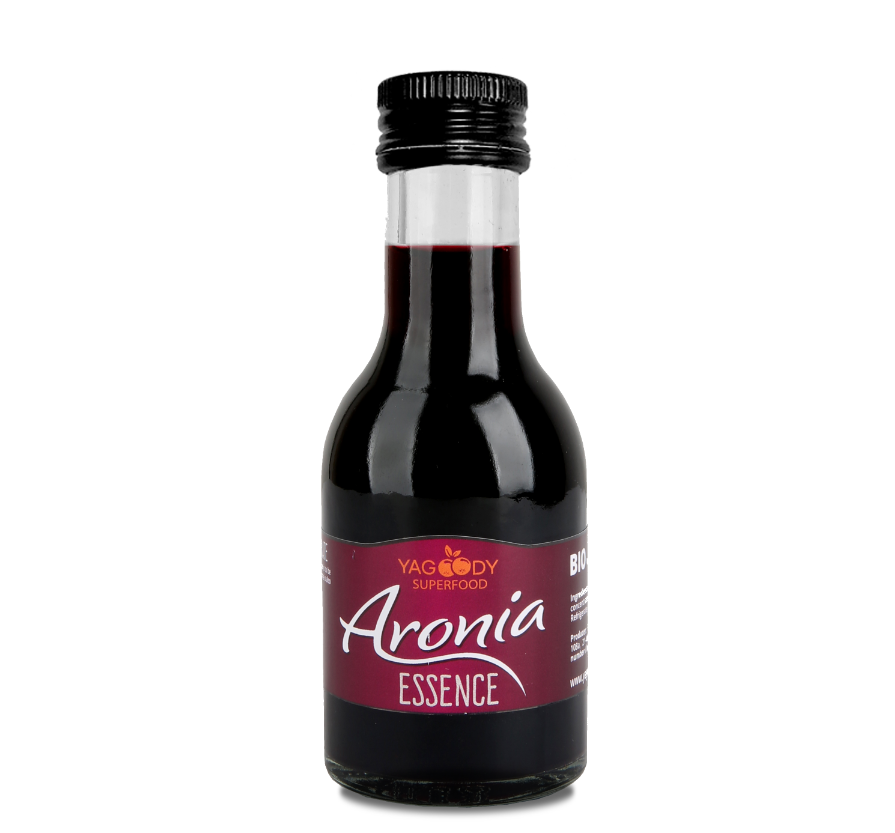 0,1 / 0,5 l
49 / 12 sztuk
24 / 64 kartonów
In Bio Juice you can buy perfect aronia concentrate, which is unique among other products in market, because it has natural and excellent flavour. Each concentrate we produce from the highest quality products from our organic fields. At every stage of growth we take care about our fruits and we gather them only when they are fully ripe. In the end, only carefully selected fruits go into the bottles – tasty, delicate and incredibly healthy. We can guarantee, that our concentrated juice from polish aronia is in 100% natural.
How do we do that? We Focus on quality – we are passionate about what we do, so every product from our offer is produced from love to ecology and nature. To produce 1 kg of concentrate, we use 6 kg of fresh fruits from our plantation, where we do not use pesticides or chemicals. Thanks to that, our concentrate has a lot of Nutrition values, without addition of sugar, artificial dyes or enhancers,
For whom aronia cocncentrate?
for children and adults,
for people with hypertension and atherosclerosis,
for those who are working in front of the computer,
for those, who want to strenghten their immunity.
Dosage:
Concentrate mix with water, juice or add it to the different favourite drink in 1:10 proportion.

Przejdź do sklepu i zafunduj
sobie smaczną porcję zdrowia!