Organic Dried Aronia Berries in Chocolate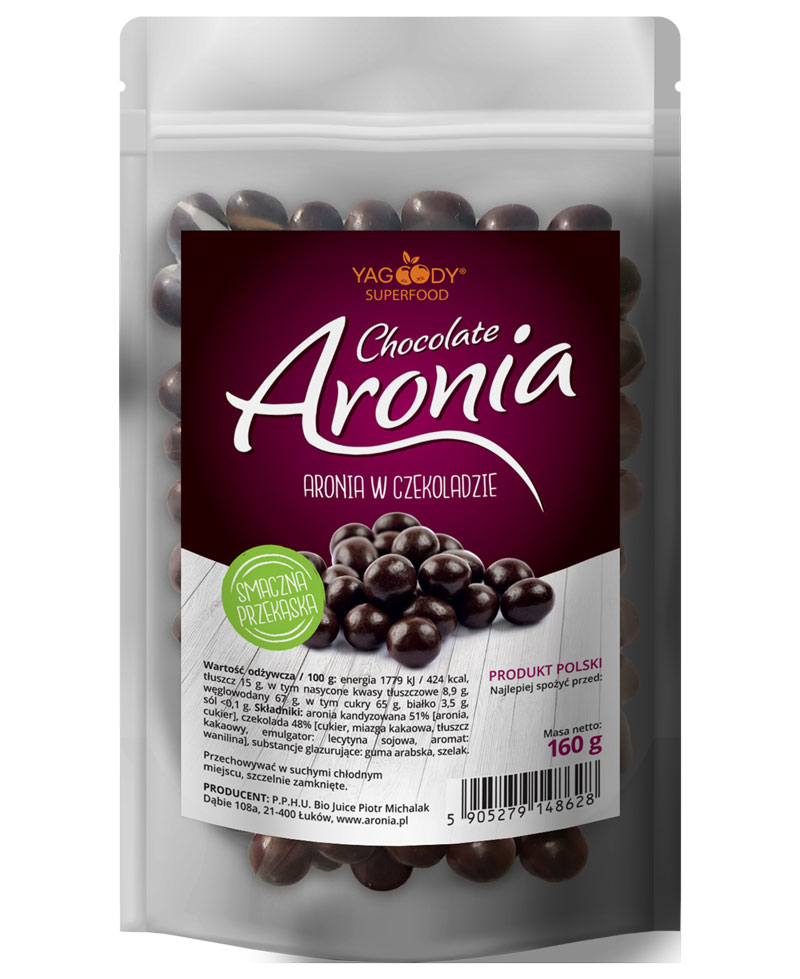 160 g / 10 kg
75 pcs
36 boxes / 50 bags
Aronia and dessert chocolate combination gets new taste values! Thanks to it you can link healthy values with the nice taste of chocolate. Instead of reaching unhealthy snacks or sweets, you can with pleasure eat healthy and tasty aronia berries in chocolate. You can take it whenever are you going to!
Aronia is one of the most uniqe polish Superfood! Aronia is mostly one of the reachest source of anthocyanins in nature. Processing its fruits doesn't deprive them of its valuable polyphenols connections. Therefore, eating black aronia berries and its preserves, reduces oxidative stress, and thus may reduce the complications associated with diabetes. Flavanoids and antixoidants also fight free radicals, that can cause atherosclerosis and hypertension!
For whom aronia in chocolate?
for children and adults,
for healthy snacks followers,
for people who fight against hypertension,
for those who are working in front of the computer.
How to use aronia in chocolate?
Aronia in chocolate you can add to your favourite sweet snack or eat it directly from the package.

Visit our store
and take care of your health!