Organic gummies with apple juice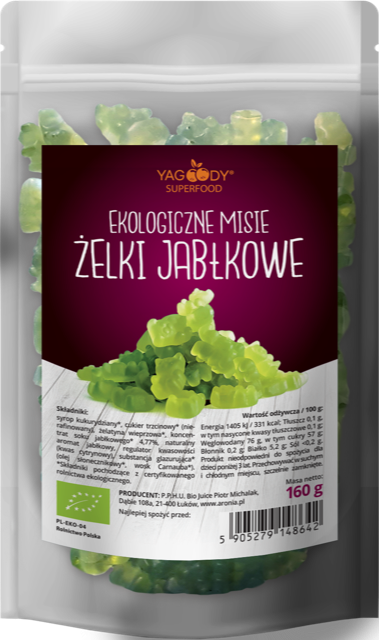 160 g/15 kg
75/1 pcs
36/32 boxes
Our organic gummy bears with natural apple juice i san excellent and healthy snack for adults and children. BIO gummies are produced in a natural and organic way, without artificial colourings and flavourings. They contain natural apple aroma and organic apple concentrate. Gelatine makes them taut and elastic.
For whom gummies?
for children from the age of 3 and for adults,
for healthy diet followers.
How to use gummies?
It is an excellent snack for children and for adults, which can be eaten directly from the package.

Visit our store
and take care of your health!