Organic Jerusalem artichoke powder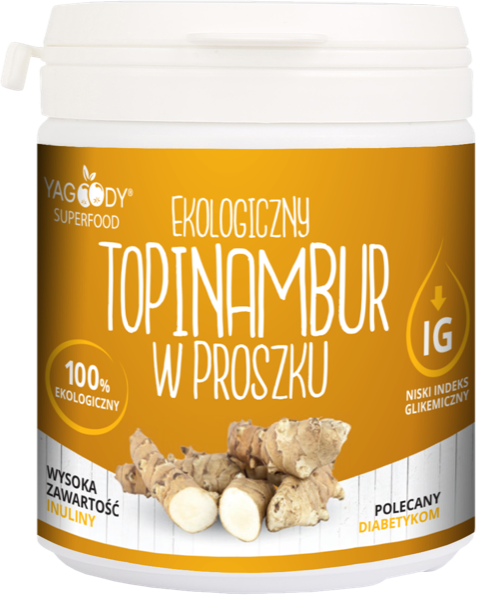 120 g/7,5 kg
50/2 pcs
36/30 boxes
Organic Jerusalem artichoke powder is a natural source of B vitamins, iron, potassium and sodium. Jerusalem artichoke is a natural source of inulin, which is crucial in a diabetic diet, because it prevents an increase in blood glucose level. What is more, Jerusalem artichoke improves metabolism and supports the regulation of blood pressure. Free from GMO, no sugar added, preservatives and gluten.
For whom organic Jerusalem artichoke?
for diabetics,
for those who take care about their weight,
for people with congestions,
for people who are looking for natural prebiotic.
Dosage:
2 teaspoons twice a day as an addition to favourite meals. Powder can be dissolved in a water, you can add it to yoghurt, salad or apple pie.

Visit our store
and take care of your health!