Organic rosehip in powder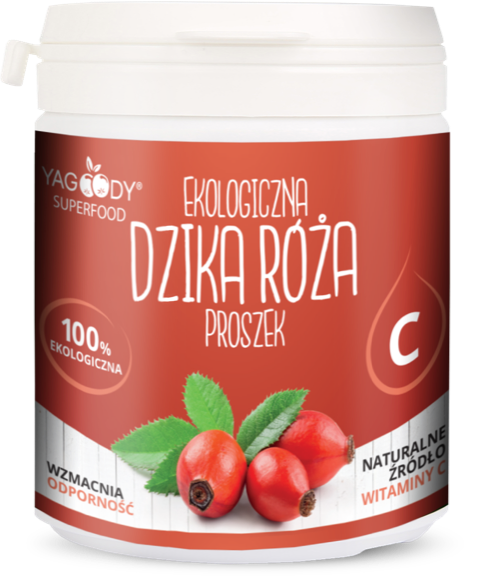 150 g/7,5 kg
50/2 pcs
36/30 boxes
Organic rosehip is a fruit, which has 40 times more vitamin C than citrus fruits! Organic rosehip is wealth of bioflavanoids, antioxidants and vitamin C, which reveal anti-inflammatory effects and reduce the negative effects of oxidative stress. Rosehip also supports immunity. Fruits acids and vitamin C have positive effect on the skin.
For whom organic rosehip ?
for people with cold,
for people with sore throat,
for children and adults,
for people with hypertension,
for people with skin discoloration,
for people with circulatory system problems.
Dosage:
1-2 teaspoons twice a day as an addition to favourite meals. Such dosage will ensure daily need of vitamin C in your body. Powder can be dissolved in water, added to yoghurt, salads or meats.

Visit our store
and take care of your health!